Alvin Corneal's Free Header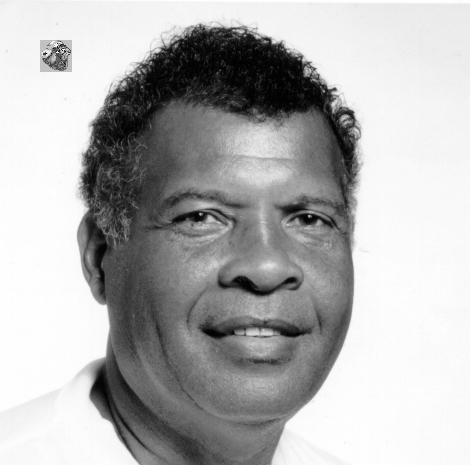 ---
The Caribbean people are enthused over the course of events in soccer. The Jamaicans have qualified for France 98. The Shell cup has brought out the best in many of the qualifiers and most importantly the names of a number of caribbean players are on the lips of the supporters of Major League Soccer in the USA and Premier league soccer in England.
There is no need to discuss the Shell Cup. Jamaica demonstrated that the World Cup had provided the atmosphere for a better quality of play from their squad, while T&T was made to realise that they are not the Caribbean champ that they used to be.
Honestly, when one views the quality of the T&T players across the world, it is difficult to understand why this twin Island state have not made its way up the rating ladder of FIFA more rapidly.
Which country with just over one million people can produce at one time, a group of quality players like Dwight Yorke, Shaka Hislop, Russell Latapy, David Nakhid, Ansil Elcock, Anthony Rougier,
Stern John, Gary Glasgow, Mickey Trotman, Avery John, Shawn Boney, Kelvin Jack, David Austin, Irasto Knights, Marvin Raeburn, and some others who the authorities do not even know, like Marvin Oliver, Darren Lewis, Brent Rahim, Michel Peters and others.
The problem is not with the level of players that is available, so we have to look elsewhere in order to find answers. This brings us to our planning or lack of it. I always remember an analogy drawn by a former national Soccer Coach, Mr. Mike Laing. He said that if one places the first button on his shirt into the second button hole, the end result will always be topsy turvy.
The moral to that analogy is if the top is not sound, then the final result cannot be expected to be productive.
In the first place, we have never been excellent planners for our soccer. I do not recall seeing an annual programme which was followed to the letter. Take even this particular period. Does anyone know whether our national team is in training currently? The answer is no. I have actually asked the national coach myself. Are there any planned friendly matches in the near future. Again, nothing. I will admit that the domestic season is occupying the attention of all and it seems as though there will be an exciting finish.
But with FIFA giving over one million dollars (T&T) each year to each national association, one would have thought that at least an organised plan would be placed upon the table. The purpose of that funding is to assist with the preparation of the national team for the 2002 World Cup.
It appears to me that this would be an ideal time to put a strong plan in motion. Many of us are quick to criticise national coaches for failing to win matches. Maybe there is justification, but only because many of them accept the deplorable conditions under which they are made to work. I grant you, Bertille Ct. Clair's appointment has been conducted in a much more organised manner than the previous coaches, but this must continue for the next four years.
Let us view our national youth teams. The disgusting results could not be described without commenting on the lack of organised preparation, and the inexperience of the coaches . In all this hulabaloo about foreign coaches, we must remember that we have had several. From Jimmy Hill in 1954, harold Hobbis in 1959, Frank Brennen 1966-7, America brunner 1969, Michael Laing 1970, Keving verity 1973, The Dutchman Jan Zwarthuis,1982, Santa Rosa 1985, Joachen Figge, Vrane Zoran, Clovis Doliveira 1993, then another Brasilian 1996 and now a Nigerian Adegboye Onigbinde.
What results have we got, absolutely nothing. All our successes came from local coaches. Conrad Braithwaith's team won the Bronze medal in the 1967 Panam games, where T&T beat Columbia, Argentina, and Canada, and tied Mexico. And each time we won the Caribbean championships, a local coach was at the helm, except maybe one occasion when Vranes was technical director over a local coach. A local coach won a silver medal in the CAC game in 1974. So statistically, Foreign input has had no success in our country.
Jamaica was luckier and I am happy for them. But anyone who believes that coaching is the reason for our failures, they better think again and more importantly, they better look for the real
reasons.